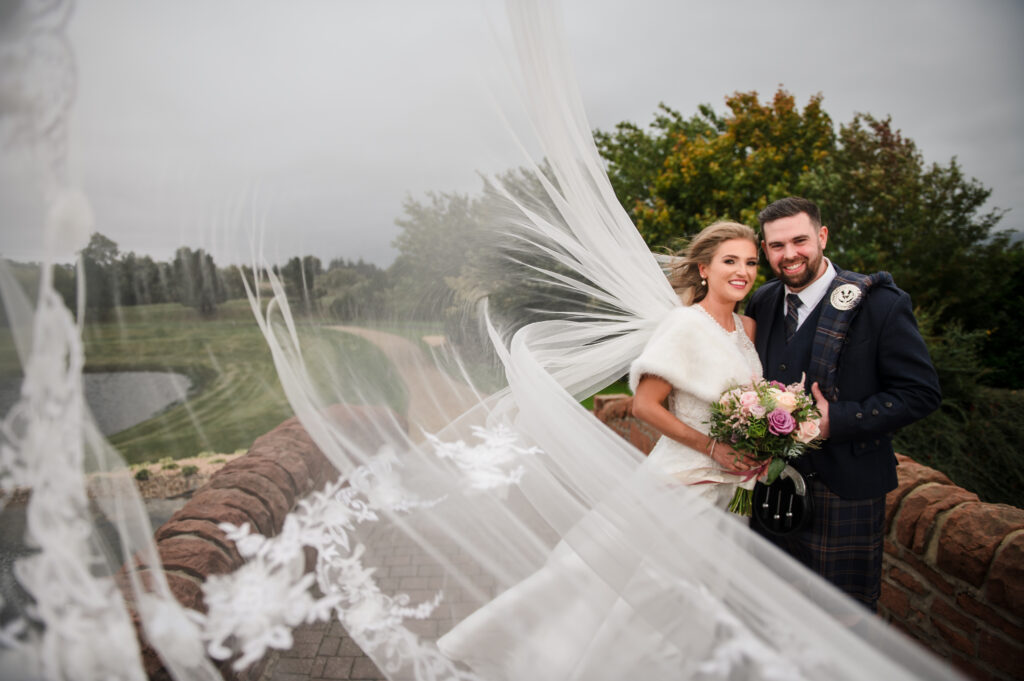 Of all the amazing wedding venues there are in Scotland, we probably shoot at Lochside House Hotel more than any other. What I love about this venue is that we can always capture wonderful looking images, no matter the weather. As a photographer at a Lochside House Hotel wedding, we know the backdrop to our photos is going to look stunning in the sunshine or in the rain. We had a bit of both at Holly & Chris's Lochside wedding!
Lochside House Hotel Wedding
Another reason that we love Lochside for weddings is that the service is excellent. There's a top-class team there throughout the day and nothing phases them. Also, we were fortunate that Holly and Chris had hired some other excellent vendors so the venue was looking its absolute best. Jo from Flowers @7 had made a beautiful bouquet and Louise Ballantine was on makeup – always a pleasure to work with her.
The entertainment was also of the highest standard. I was delighted to see Ginny and The Tonic were performing during the ceremony (a personal favourite of mine) and the excellent Los Perros were the reception band. I may have been dancing whilst taking First Dance photos. . .
We covered both Bridal Prep and Groom Prep, and after a gorgeous ceremony we went straight outside for Couple's Photos in an effort to beat the rain! You'll see from the photos that it was pretty overcast but the Loch still looked amazing and we avoided our bride getting wet!
One of my highlights of the day was the confetti canon during the First Dance. Holly & Chris had arrnaged for the bridesmaids to release 6 canons as the first chorus started, and I have to say, their timing was perfect! It also led to one of my favourite photos of the day (scroll to the end to see it).