Roman Camp Hotel wedding photos – these guests were ready to party!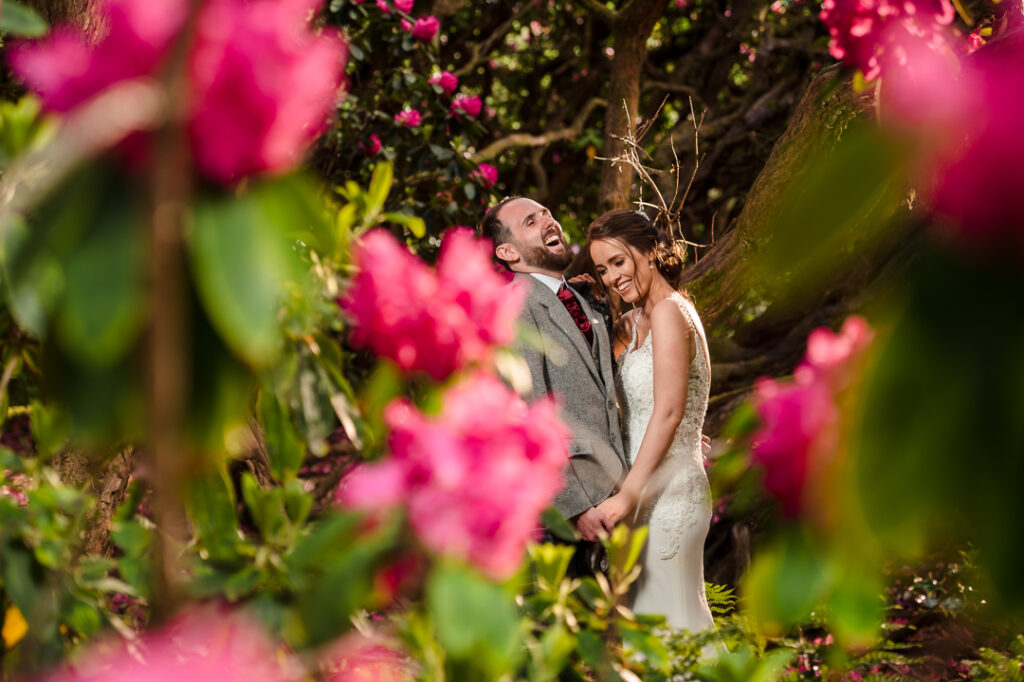 I had been looking forward to Morgan + Declan's Roman Camp Hotel wedding for a long time. Like so many weddings it had been delayed and rescheduled several times. Also, Morgan's parents own the Roman Camp Hotel and I was excited to take some extra special photos for them. As a wedding photographer in Glasgow I don't shoot in Callander too often, and I was delighted to get the opportunity to shoot in this fantastic venue. The grounds of the hotel are absolutely stunning and the couple were keen to incorporate the features of the hotel into the final photos.
Well, all I can say is that it was worth the wait! The hotel was the perfect wedding venue and we were blessed with some lovely weather. Also, Morgan + Declan were really keen to get some unique photos that captured them just being themselves (which sums up what I love to do!) and had brought along some smoke bombs! Scroll down for photos of that!
There were a few features of this wedding that I absolutely loved. The First Look that Morgan did with her bridesmaids was extra special. The photo of their reaction to seeing her in her wedding dress is one of my favourites of the day. Morgan also did a First Look with the dad which brought a tear to the eye!
Another special part of the day was that instead of having Flower Girls, Morgan had two Flower Grannies! A very thoughtful thing to do and it summed up how family was at the centre of this wedding.
After so many delays to this wedding and months of lockdown, these guests were ready for a party! As there were still restrictions on indoor dancing, Morgan + Declan had the great idea of having the dancing outside! The atmosphere was absolutely brilliant as everyone danced the night away.
We took the bride and groom away from the party for a few minutes to capture an extra-special Night Photo using sparklers. A great end to a brilliant day.