Beautiful Culzean Castle wedding photos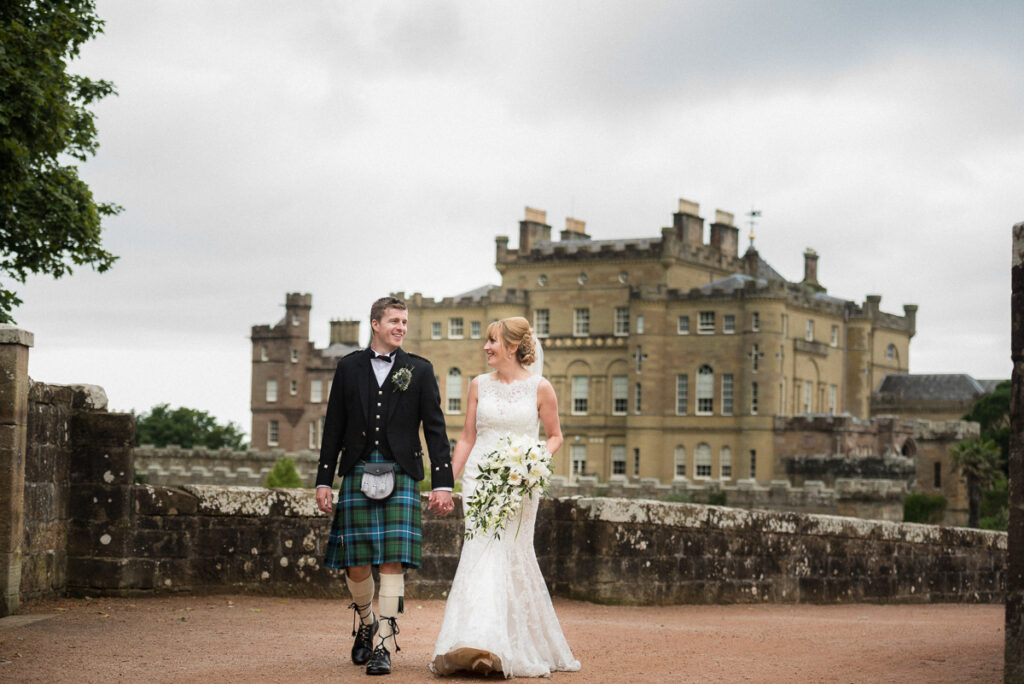 Fiona & Peter's Culzean Castle wedding was a joy to photograph. Culzean Castle is a venue that I always love, both as a photographer and as a dad! My family love the grounds around the Castle (the playpark is a big hit with my younger kids) and the beach is beautiful, as are the grounds around the main Castle. In fact, that's one of the main challenges of photographing a wedding at Culzean Castle: there are almost too many great locations for photos that it can be overwhelming!
Being a wedding photographer in Glasgow I'm spoilt for amazing venues, but very few come close to Culzean.
There can't be many grander places for Bridal Prep photos than inside Culzean Castle. It's such a stunning venue and we took full advantage by hanging Fiona's wedding dress between the pillars of the incredible circular hallway. It was a nice and chilled out start to the day, but we took the time to take a cool hairspray shot!
The guys were also looking awesome and we made sure to get some photos of them as they walked across the driveway towards the Castle.
Fiona + Peter had decided to have their ceremony in the Orangery, a spectacular stone and glass building in the forest. The walk to and from the Orangery gave us some of my favourite photos of the day.
I was so pleased with the Couple's Photos we captured for Fiona + Peter, and with Culzean Castle as a backdrop it wasn't hard. Fiona had a beautiful veil and we used it to create some lovely images. I also really liked the silhouette shot with the birds in the sky!
We had planned to go down to beach for some sunset shots. Unfortunately the First Dance was delayed a little, and by the time we got to the beach the sun was gone! We knew how important these photos were to our couple, so with some clever use of flash we managed to recreate the sunset!
For more Couples Photos like this please head to my portfolio.