Beautiful wedding at Seamill Hydro with a stunning sunset!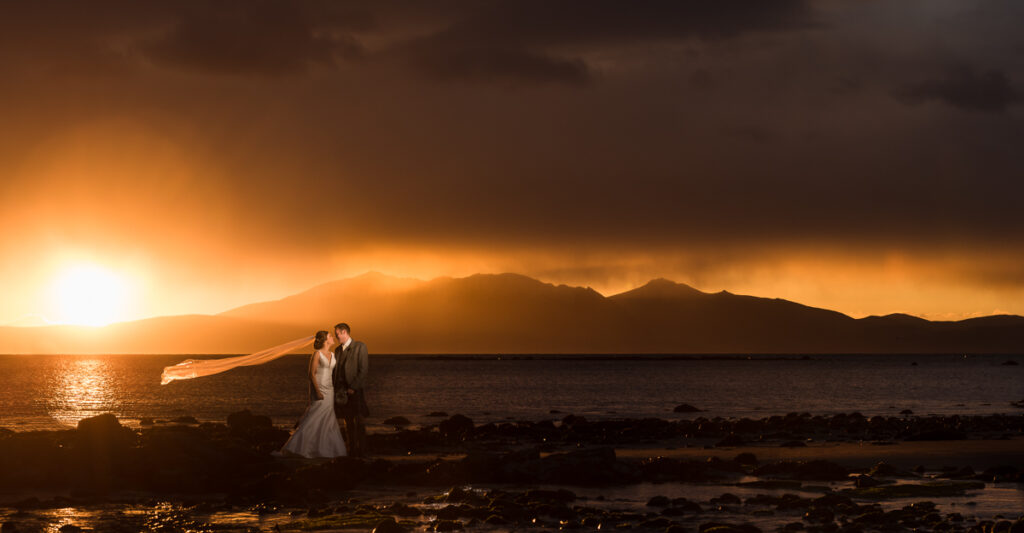 I love shooting Seamill Hydro weddings, and one of the reasons is we always seem to get amazing sunsets. With the hills of Arran in the background there are few better locations in the country for your wedding photography. At Nicola + Andy's Seamill Hydro wedding we may just have got the best sunset yet.
Andy's in the wedding business himself, helping to run Tall Tale Films and I really wanted to capture some amazing wedding photos for him. Luckily everything went in our favour: the weather, the location, the other suppliers – I couldn't have had it any better!
Andy & Nicola had booked a 2nd Photographer so Daniel started the day with the boys taking some prep photos. I loved the mix of natural shots along with one or two cool images that were a bit more staged.
I was with the girls at Seamill and it was a nice chilled out atmosphere – just how I like it!
One of the things that I loved about the ceremony was all the hugging! Right after the vows were exchanged and everything was official, everyone hugged each other and it just brought out the joy and emotion of the day.
We took photos throughout the day but the highlight for me was the sunset photos. The sky actually looked amazing during the speeches – I kept glancing out the window and hoping the speeches would be short! Thankfully the sky was still looking awesome as the speeches ended and Nicola + Andy were up for heading out for more photos just before their meal. It was definitely worth being a bit late for their starter!
A wedding to remember.
For more wedding images head over to my portfolio.