 Wedding Photographers in Scotland
We are a team of wedding photographers + videographers for couples who value creative + timeless images without the posing.
Andi Watson Photography is a team of wedding photographers, based in Glasgow & St Andrews, who specialise in relaxed, non-posed images alongside spectacular Night Photos.
A recognised industry expert, Andi writes for Photo Professional magazine and has trained some of the country's most creative wedding photographers.
Andi's team also create wedding films and are currently accepting commisions for Photography, Videography or Joint Photo + Video from 2023 onwards.
INITIAL MEETING
Meet with Andi, either over Zoom or in his office. Have a look at some albums and ask any questions that you might have. 
Have a chat about which photographer & package is right for you: Photography, Videography or both?
ENGAGEMENT SHOOT
This is an opportunity to get to know your photographer and to get some ideas for the big day.
MAKE PLANS
As you plan your timeline and think about what photos you would like, our team is on hand to help in any way we can.
"It's safe to say we haven't got much work done over the last few days because we've spent so much time looking at our beautiful photos and sharing them with our family and friends.
We are absolutely delighted with them. They are beyond what we could have hoped for, especially with the added stress of covid. You have completely blown us away and given us photos we're so proud to share and hang on the wall forever more." Steph & Dan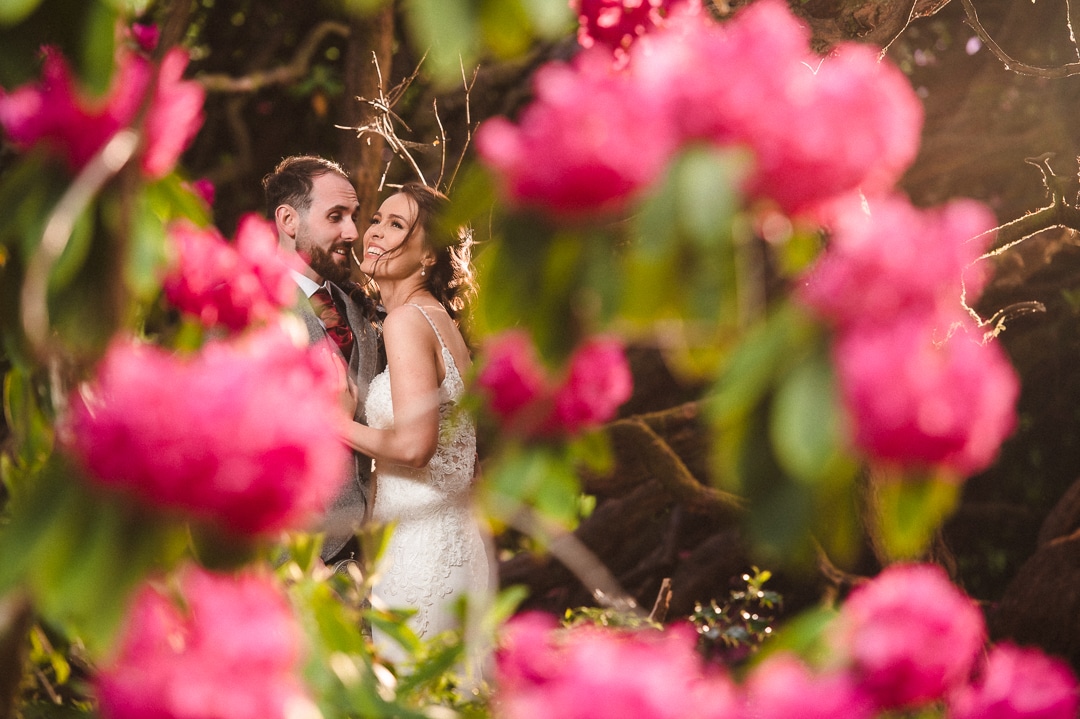 WEDDING PHOTOGRAPHERS IN SCOTLAND
WEDDING VIDEOGRAPHERS IN SCOTLAND
From his initial email right through to our wedding day, Andi's warmth and personable attitude shone through. He's photographed hundreds of weddings but he made us feel special and unique. My partner is less confident in front of the camera but Andi worked hard to make us feel relaxed during our photography sessions. On the day he paid attention to the little details that made our day special. He quietly and professionally captured the relaxed spirit of the whole day beautifully. Before leaving Andi thoughtfully asked if we needed any further photographs and sent a well-timed message on our return from honeymoon with an online album full of fantastic photos. We wouldn't hesitate to book Andi again and would recommend him to any couple looking for a friendly, genuine and relaxed wedding photographer in Glasgow.
A couple of years ago, I went to the SECC wedding show as a bridesmaid to my best friend to look for a wedding photographer in Glasgow. I remember walking past Andi's stall and thinking how beautiful all his photos were and commenting to Jason later that night. Fast forward 6 months to annother SECC show,  this time with Jason looking for ideas for our wedding. We came to Andi's stall and both said "wow". Jason's incredibly fussy and was adamant that only Andi would do for our wedding. Both Andi and his team are really lovely, and put you at ease when taking photos. I'm totally amazed at our wedding photos, they're absolutely beautiful and I never dreamed that we could look so good! So many pictures that we don't remember being taken and so many moments that were captured brilliantly – thank you so much.
As we planned our wedding we thought we'd have a hard time finding a photographer we loved. We wanted someone who could capture the excitement, fun and beauty of our day. We looked at so many photographers around the country but found out about Andi through a friend. We had so much fun with Andi which helped us relax and feel very comfortable in front of the camera. Even before seeing the finished product we knew Andi was right for us. We received our engagement pictures in no time and loved every one. We had found a photographer we loved! On our big day he was like a ninja – unlike some weddings where you see more of the photographer than the couple! He was so professional and organised. Our wedding photos are incredible and we can't say enough about how wonderful it was to work with Andi.
3 FAVOURITE VENUES FOR WEDDING PHOTOGRAPHERS IN GLASGOW
Have a look at these blog posts for some favourite venues that we regularly travel to.
A Culzean Castle wedding is always very special. The grandeur, the location, the grounds – hard to find a better venue anywhere in the UK!
Being wedding photographers in Glasgow, we love travelling to a beach! The views of Arran are beautiful and we always get an amazing sunset!
Turnberry is one of the most iconic wedding venues in Scotland. The staff are second to none – one of our favourites!