Stunning Turnberry wedding amongst old friends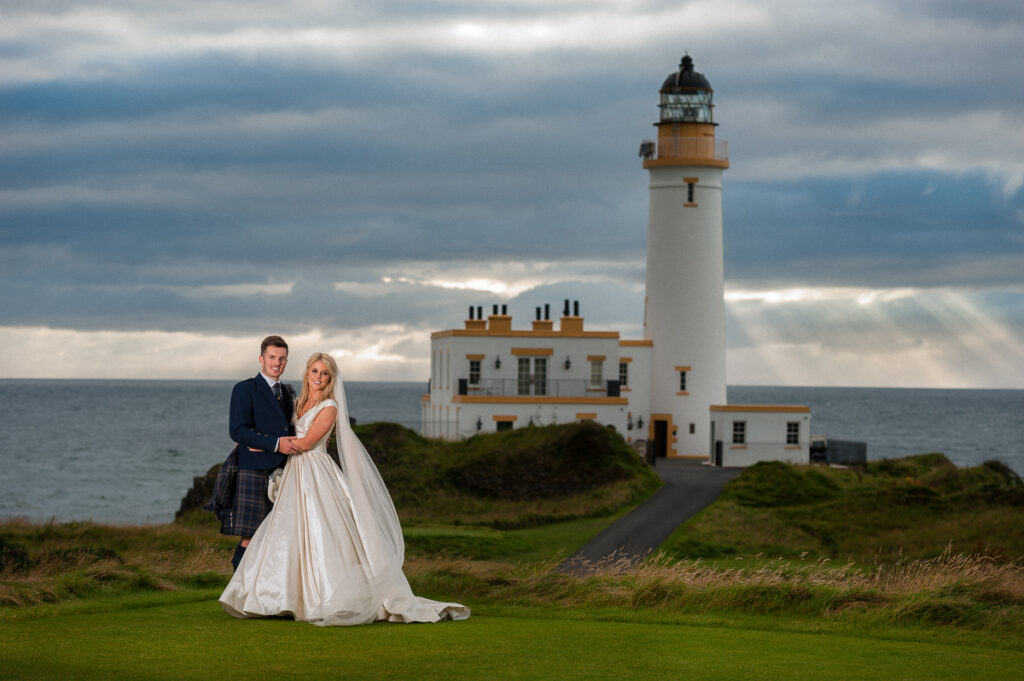 It was an absolute pleasure to photograph the Turnberry wedding of Rebecca + Jamie. They had both been in the Bridal Party of a wedding I had shot the year before. That had been a three day extravaganza so I had got to know the gang pretty well, and it a lot of fun catching up with them at this wedding. I've gone on to photograph several more weddings from the same group of friends and they're some of the most fun weddings I've ever been involved with.
Rebecca got ready at home rather than at Turnberry and had five bridesmaids so there was plenty to photograph during Bridal Prep with some lovely details. It was then off to the Chapel at the University of Glasgow – surely one of the most stunning wedding ceremony venues in Glasgow. I love the photos of Rebecca coming into the Chapel with her dad, and her reaction coming out after the Ceremony was amazing.
We took a combination of really natural, laid-back photos in the quadrangles, alongside some more creative shots in the Cloisters where we used some flash and played about with the white balance to create some cool effects.
After that it was off to Turnberry, where some photos by the iconic lighthouse were a priority. Luckily the rain held off and we were blessed with a beautiful sky with sun beams shining through. Just perfect.
The speeches were hilarious (I expected nothing less from those guys) but the highlight of the Evening Reception was the groomsmen surprising Jamie with a rendition of some Jersey Boys classics. They also ensured Jamie was front and centre of the routine! Very funny and made for some great photos.
See more photos at my Portfolio.